Press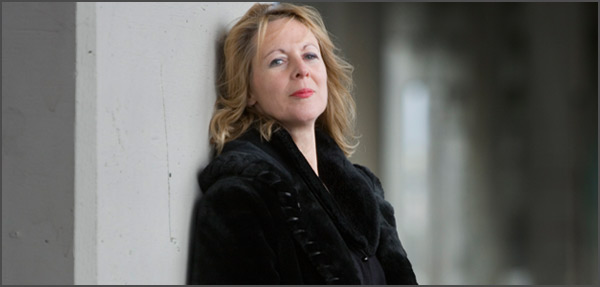 "Technically perfect and capable of singing in any number of styles,
[O'Reilly] also injects songs with a rare depth of feeling and drama."
The Irish Times
Biography and Reviews
Melanie O'Reilly is a singer and songwriter renowned for her fusion of jazz and Irish traditional music – Celtic Jazz. She has released a number of albums and toured extensively across Europe and the United States.
Musicians she has performed with include Larry Coryell, Oliver Jones, Darius Brubeck, George Brooks, Simon Rowe, Frank Martin and Louis Stewart.
Her album House of the Dolphins resulted in nominations for Best Contemporary Album and Best Female Artist by Irish Music Magazine.
 "A thoroughly modern take on the jazz tradition…utterly transformative."
Ken Kubernik, The Music Connection

"Gorgeous sound…Celtic cadence with a jazz sensibility"
Andy Gilbert, Berkeleyside (California)

"A very special talent…I want to do everything I can to expose her beautiful artistry to the rest of the world."
Larry Coryell

"Extraordinary…whether she sings Irish traditional, jazz or Jacques Prevert."
Le Telegramme

"Spellbinding.…uplifting music from a true innovator."
Rough Guide to Irish Music

"…O'Reilly makes every number her own, gliding effortlessly through rhythmic backbeats…sultry…soulful in virtuoso style."
Edinburgh Fringe Festival/Unlimited Media

"Melanie O'Reilly's musical settings for Seán Ó Riordáin's poems add new dimensions to his work. Her jazz treatments add fresh understanding to the poems, presenting them in a female voice and in rhythms that challenge more traditional interpretations of his work. Her settings allow us a new route to the poet's mind, allowing fresh air into a room that appeared stale to some and closed to many."
Cathal Póirtéir, RTÉ Radio 1 (Ireland)

"Celtic Jazz vocalist Melanie O'Reilly…one of Ireland's foremost jazz ambassadors"
Downbeat (magazine)

"Timeless and thoroughly modern, Melanie's album Ceol Ceantair/District Music stands as a joyful tribute in which songbird Melanie O'Reilly showcases Gaelic as an exciting jazz medium along with innovative flights into French and American jazz standards. Her voice soars to dynamic heights, drifts into sultriness and fuses with masterful piano. This is a coveted CD that's a magical breakthrough!"
Gianna Ranuzzi, Artistic Director for Berkeley World Music Festival
On Melanie's show 'Jazz on a Summer's Day: A Tribute to Anita O Day'
"Melanie O'Reilly does more than pay tribute to the jazz legend Anita O'Day. She brings the great singer's spirit back to life, recalling her unique way of scatting, varying tempos, bending and stretching melodies and generally transforming everything she sang."
Gráinne Farren, Jazz journalist (Ireland)

"Melanie O'Reilly, with her show in celebration of Anita O'Day, brings us up close to this Irish American jazz icon. It is to me, a case of "O'Dayja Vu" such is Melanie's success in conjuring up Anita's jazz era and the vibrant life which accompanied her unique art…A great show & a marvelous night out!"
Sean Brophy, Dublin City FM (radio)

"Sultry, soulful…the ideal soundtrack to a hot summer night."
The Scotsman (Edinburgh Fringe Festival)
More reviews of her live performances and recordings
"A wondrous mix of what this fine singer is all about – a deep passion for Irish traditional music
and jazz…with O'Reilly's voice weaving a spell"
Matt Nugent, Evening Herald

"The golden voice of Melanie O'Reilly…powerful…deeply moving"
The Sunday Independent

"The royal voice of Melanie O'Reilly has opened a new door; that of a Celtic spirit always ready for new influences, an ancient spirit urgent to enrich itself"
Le Telegramme

"Breathtaking amazing emotional intensity…sheer virtuosity"
The Irish Times

"What better way to drift towards the dawning than in the company of the silky smooth voice of Melanie O'Reilly…her hauntingly beautiful and sensuous voice wooed the audience…close your eyes and you were in dreamland"
Aberdeen Review

"A work of special importance in the development of the sung Irish language…an uplifting celebration of Irish culture that is finding new feet upon which to confidently stride into the future."
Dublin Event Guide

"A spiritual journey and a musical joy."
The Big Issue
On her live performances
 "Her pitch is impeccable, her timing totally secure, her phrasing ineffably right. More than this, however, was perhaps the most essential gift of all – her ability to read a lyric with an innate sense of its dramatic demands and to serve these accordingly."
The Irish Times

"O'Reilly's sensuous voice is the perfect vehicle for entwining jazz styles with Irish Celtic influences"
The Scotsman
Review of Melanie's performance with Larry Coryell at The Green Room, Dublin
"An outstanding night of jazz…O'Reilly's voice is exquisitely controlled and pure
…an outstanding collection of songs"
Alex Moffat, Irish Times
You can download press reviews and a longer biography below.