Chick Corea Interview To Be Broadcast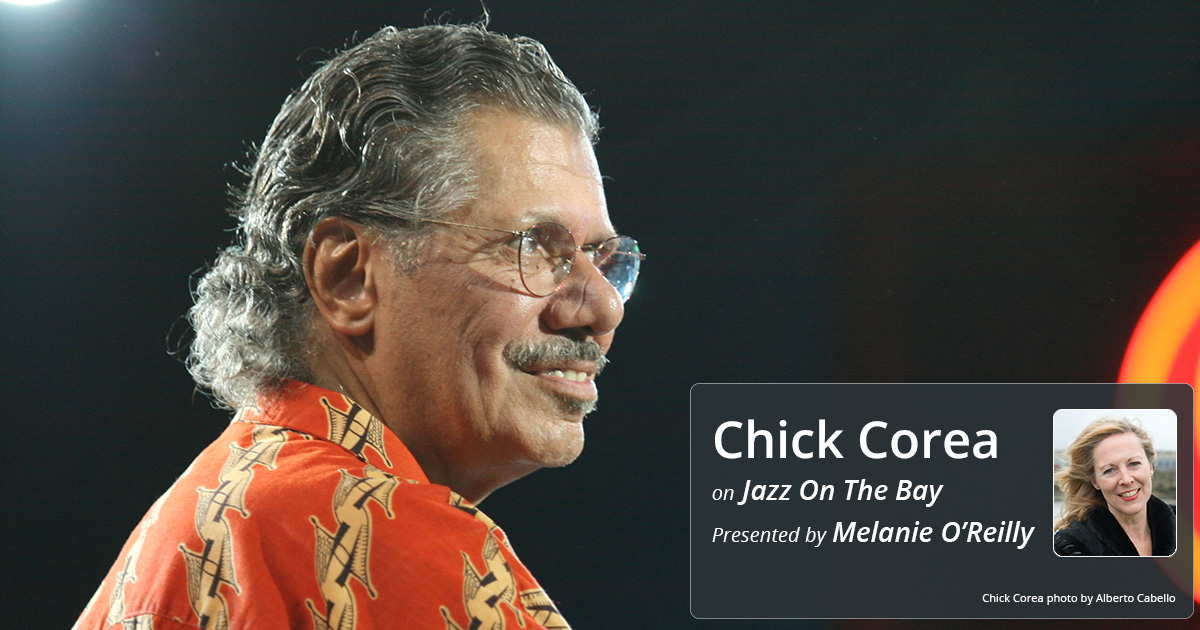 Melanie's 'Jazz on the Bay' featuring the legendary Chick Corea will be broadcast on KCSM Jazz 91 this Friday, February 26th.
She spoke with the renowned pianist in 2007 backstage at the Zellerbach Hall on the campus of UC Berkeley.
It will be broadcast at 9am (Pacific Time) | 5pm (GMT). To listen in, visit KCSM.
A Jazzy Christmas!
Watch Melanie and her Trio perform a jazzy evening of festive songs at the Wexford Arts Centre.
The concert is free to view, but donations for the Wexford Arts Centre are much appreciated during these difficult times.
Featuring Cian Boylan (piano), Kevin Lawlor (drums) and Adrian Jackson (bass).
Jazz on a Saturday Night
In September, Melanie returned with her trio in "Jazz on a Saturday Night" at the Wexford Arts Centre.
She was accompanied by Kevin Lawlor (drums), Cian Boylan (piano) and Peter Vogelaar (bass) in a socially distanced performance.
Bloomsday Noon
Melanie reunited (via Zoom) with the annual SF Bloomsday event hosted by the Mechanic's Institute. Melanie's music featured during their special event: Bloomsday Noon (June 16th). You can find more details here.
Interview on LiR Media
I was delighted to appear on Pat Barry's Room 52 recently. Check out the interview.